$34,320 from 113 donors
$25,000 goal met!
Help us realize Doug Walker's Challenge Course dream!
The Doug Walker Challenge Course was dismantled in June of 2012 to make way for the construction of a new administrative building for Teton County School District. Teton Science Schools is currently working with Doug's family and friends to re-build the Doug Walker Challenge Course at the Jackson Campus of TSS for continued use within the Jackson Hole community. We have received an initial gift of $25,000 and are trying to match or exceed this initial gift. Please help us realize Doug's dream!
Who was Doug Walker?
Doug Walker loved life, his family, and the mountains. Teaching at Teton Science Schools in 1992, he dreamed of constructing a challenge course in Jackson Hole, facilitating growth for participants through experiential learning. Doug was killed in a climbing accident on September 23, 1993. While Doug's friends and family were devastated, they brought his dream of a challenge course to life in May of 1995.
Teton Science Schools: Educating for a vibrant world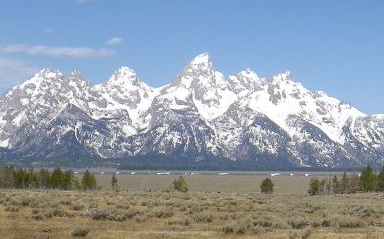 Teton Science Schools has educated, trained and inspired thousands of children, youth and adults, bringing them together through the study of nature and its extension, place-based education since 1967. Seven innovative programs serve students from across Wyoming, the Intermountain West, the nation and around the world. To learn more, click here >>